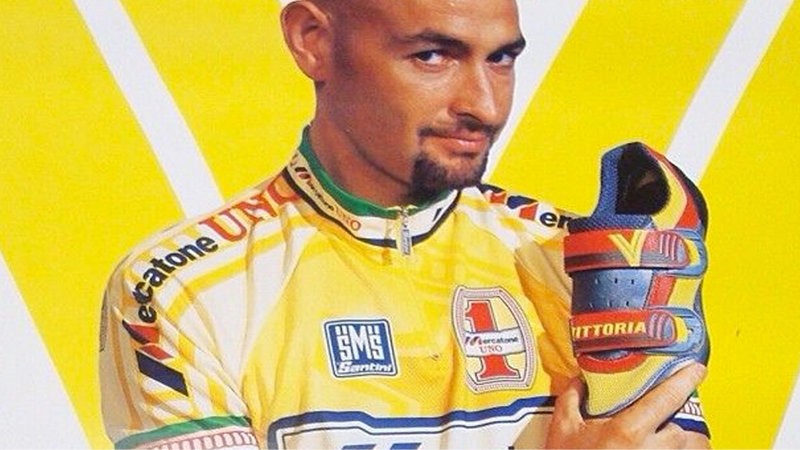 Vittoria was born during the seventies by Celestino Vercelli, a professional cyclist who competed in races like the Tour de France, Vuelta a Espana and Giro d' Italia. Making use of this competitive experience accumulated on the roads of Europe, Celestino brought Vittoria to reach the heights of international cycling. And it's him therefore, that is the our first "testimonial" of the emerging brand, and its products.
 
A product that contains a history, since 1976, and for the one who chooses it, it's a guarantee of innovation, style, quality and price.
The quality of Made in Italy, the experience of an historical firm, a family's passion for cycling, not to mention the avant garde in design and research materials, to make a Vittoria shoes sole.
 
These are the elements that have made Vittoria a firm leader in cycling footwear, a protagonist for over thirty years in the world of the professionals and always first choice for amateurs.
 
A modern shoe, that is firmly tied to the Italian tradition of the high quality of manufactured products. A distintive mark that is immediately something unique and special for the cyclists of the World.